A new month and that means new projects! We have worked on some incredible designs and projects in the past few weeks and have enjoyed every moment. Providing the best renders to our clients is why we do what we do. Take a look at some amazing projects we recently enjoyed working on.
THIS WEEKS PROJECTS
Kamira Road Residential Development
Take a look at this large residential project our friends at Marion Lane are assisting with the development of. Located in Wadalba on the Central Coast, our clients plan to subdivide what is currently 7 vacant lots and increase that to 12. There will be 9 x 390 square meter lots along Kamira Street and 3 x 280 square meter lots that face Oakwood Street. Our clients then plan to build 12 brand new homes, each similar in layout but with an individual design. Each of the homes will include 4 bedrooms, 2 bathrooms, an open living & kitchen area that opens to an outdoor patio and a double garage. With the exception of the smaller homes on Oakwood Street that will have 3 bedrooms and a single garage.
With goal of giving their potential clients real insight into their future project, Marion Lane got in contact and we helped them by providing 3d renders that take you through the new project. As can be seen above, we provided them with a 3D Streetscape of new the homes as well as a close up facade of one of the lots. Additionally we take you through one the of the new homes with 3D Interior renders that showcase the living, dining & kitchen area, a main bedroom & en suite.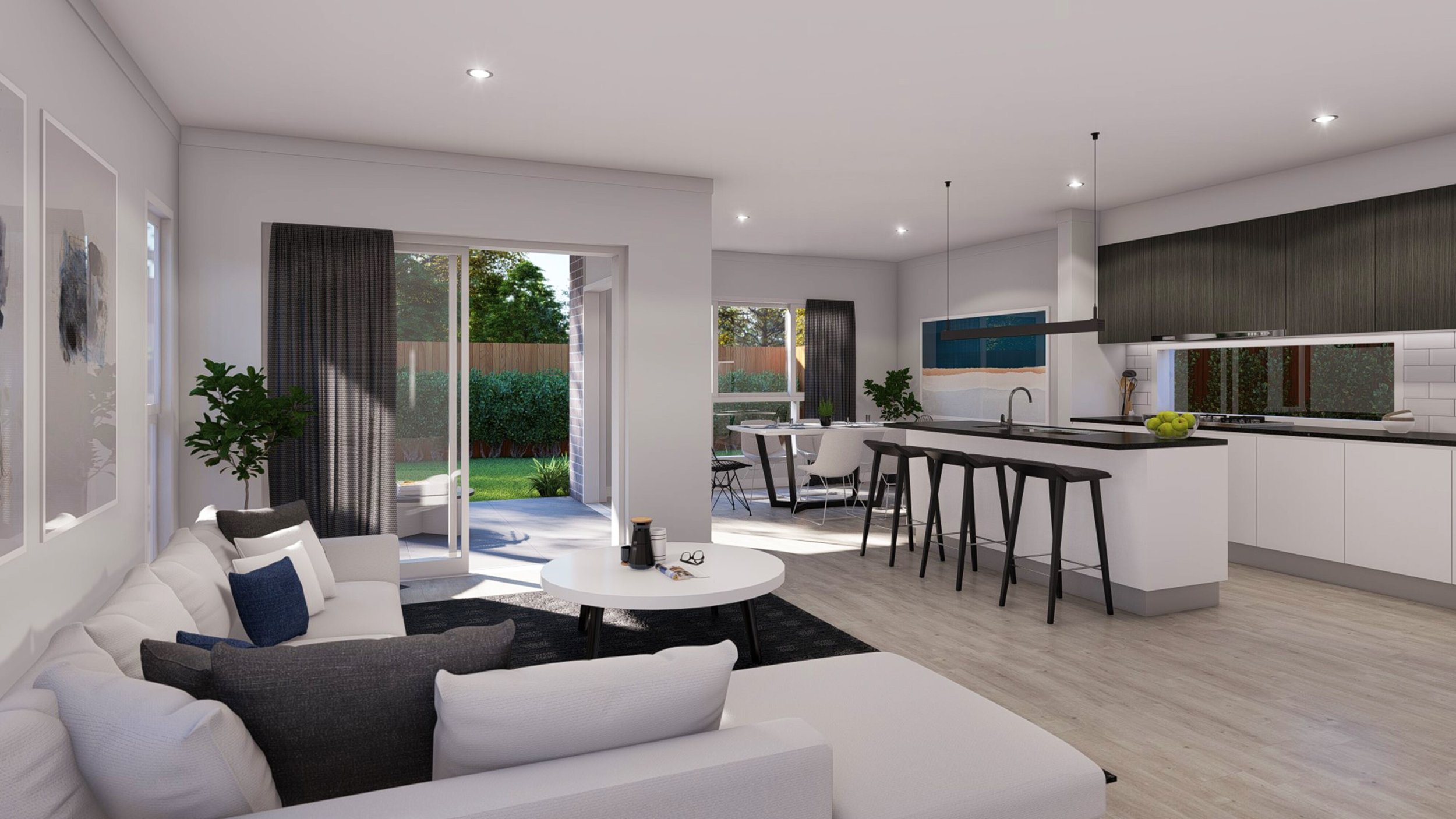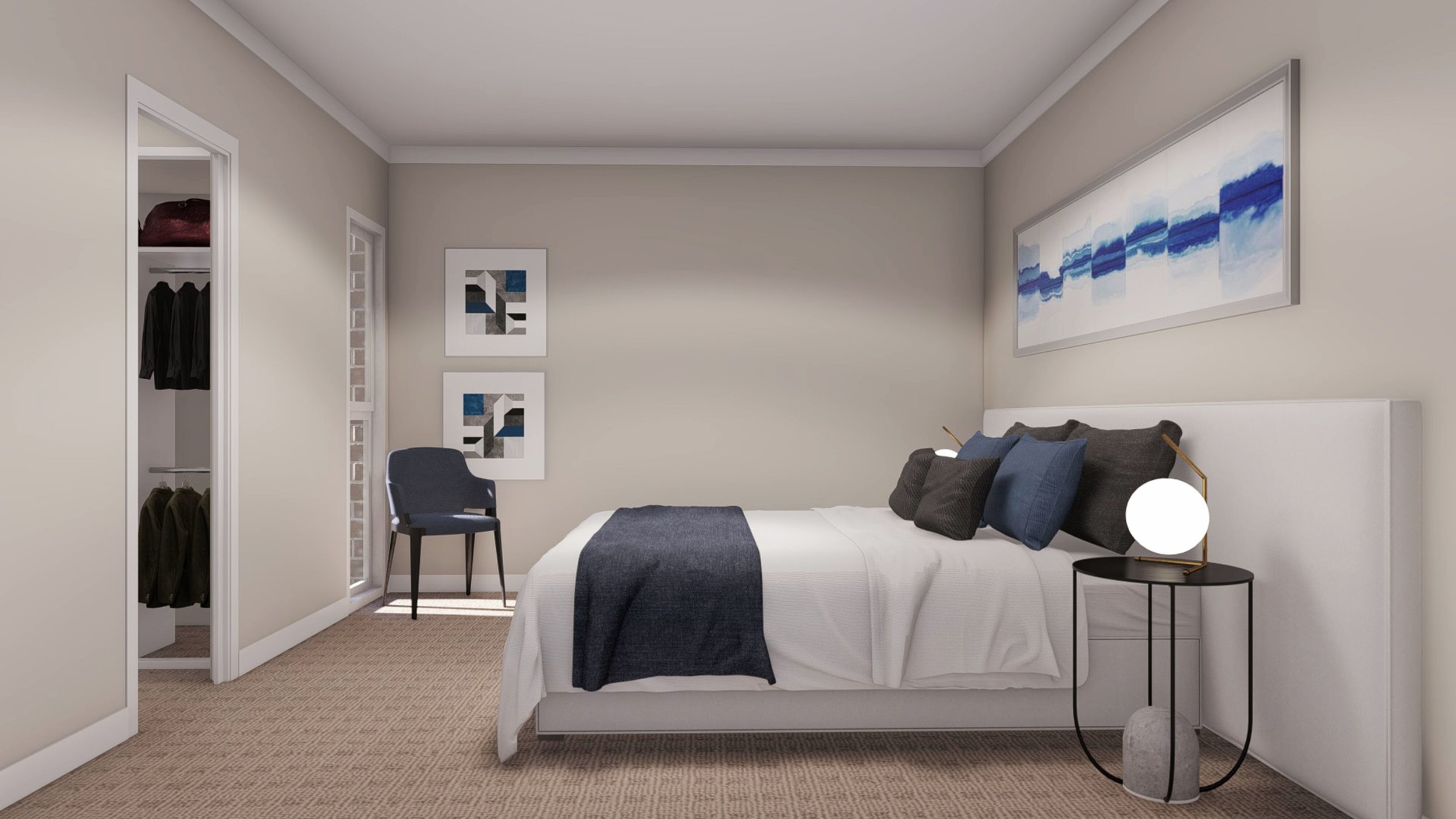 Single Hero Shots
Sometimes all you need is that one Hero Shot to inspire your audience. Whether it is for a portfolio or sales sign, we've got you covered. Take a look at some incredible single 3D Renders we have recently provided to our clients.
Bruxner Crescent Dual Project
Our good friends over at Sand Sky Developments are designing this brand new dual home subdivision to be built along Bruxner Crescent in Lismore, NSW. The new project is for 2 new homes that will sit side by side and contain 4 bedrooms, 2 bathrooms and a large kitchen, dining and living area that is separated by a central stair case. The living area opens to a balcony that over looks the front of the property and below is the lower level entrance that opens to the stair case and double garage. We assisted Sand Sky Developments by providing them with 3D Street Scape Renders of both the new homes overlaid onto an environment that really brings this project to light.