Working with some smaller projects this week in both residential and commercial, we really enjoyed what we were able to achieve. Take a look at some of the projects that have stood out over the last week.
THIS WEEKS PROJECTS
Seacrest New Home
Company: Golden Homes

Project Type: Single Residential Home

Project Size: 4 bedroom, 2 bathroom.
Our friends over at Golden Homes are designing this brand new, single story home to be advertised as one of their many packages to be built in New Zealand. The new home has an interesting layout that connects a double garage at each end of the property with 4 bedrooms, 2 bathrooms and a central living, dining & entertainment area surrounding the kitchen. Additionally their is an outdoor alfresco at the back of the home that connects with the dining area.
We assisted Golden Homes by providing them with a number of 3D Streetscape Renders that showcase the house in both High Definition and High Dusk Definition. Additionally, our clients wanted the ability to test the waters with a few different designs. We worked closely with them and provided different finishes so they could see all the possibilities.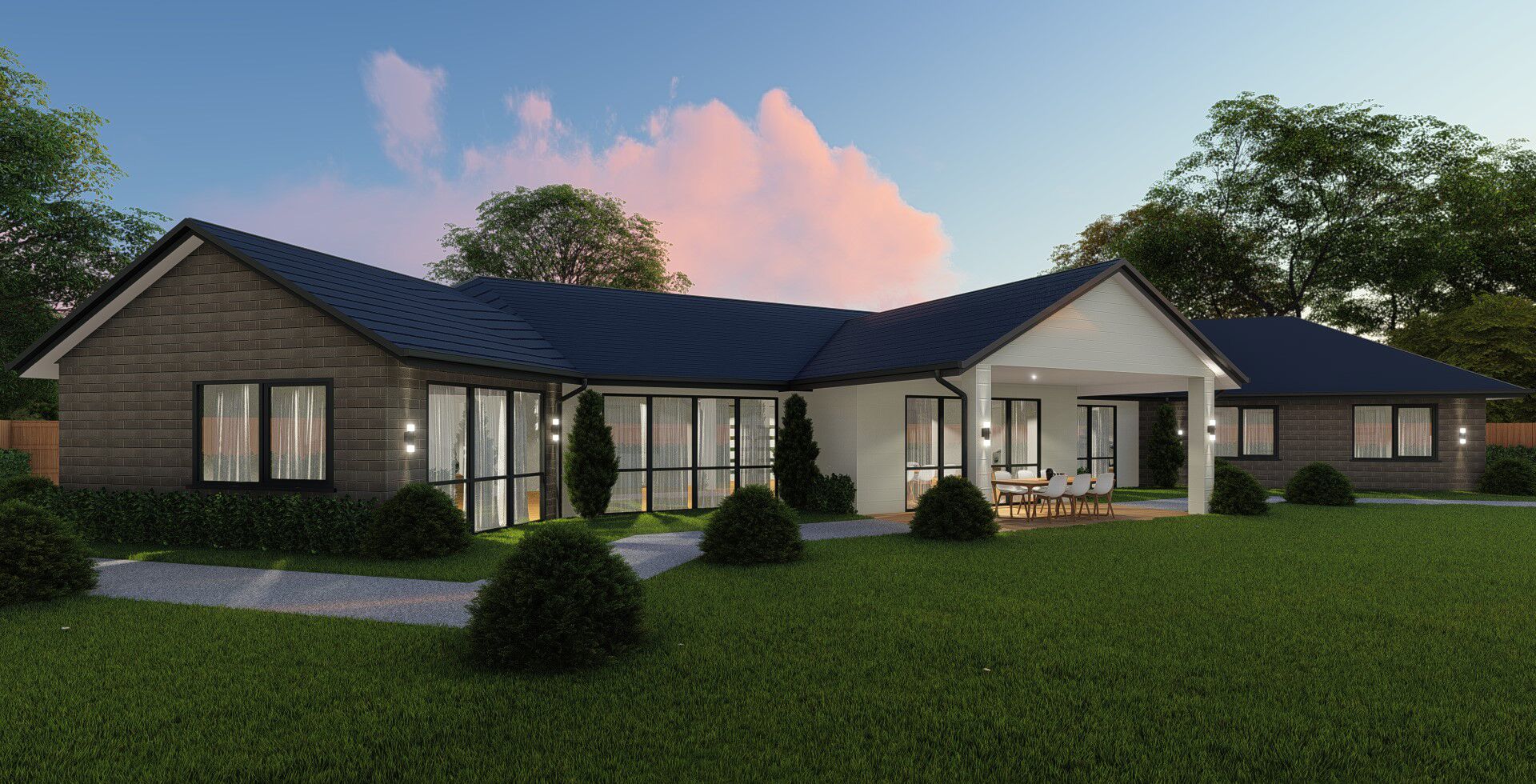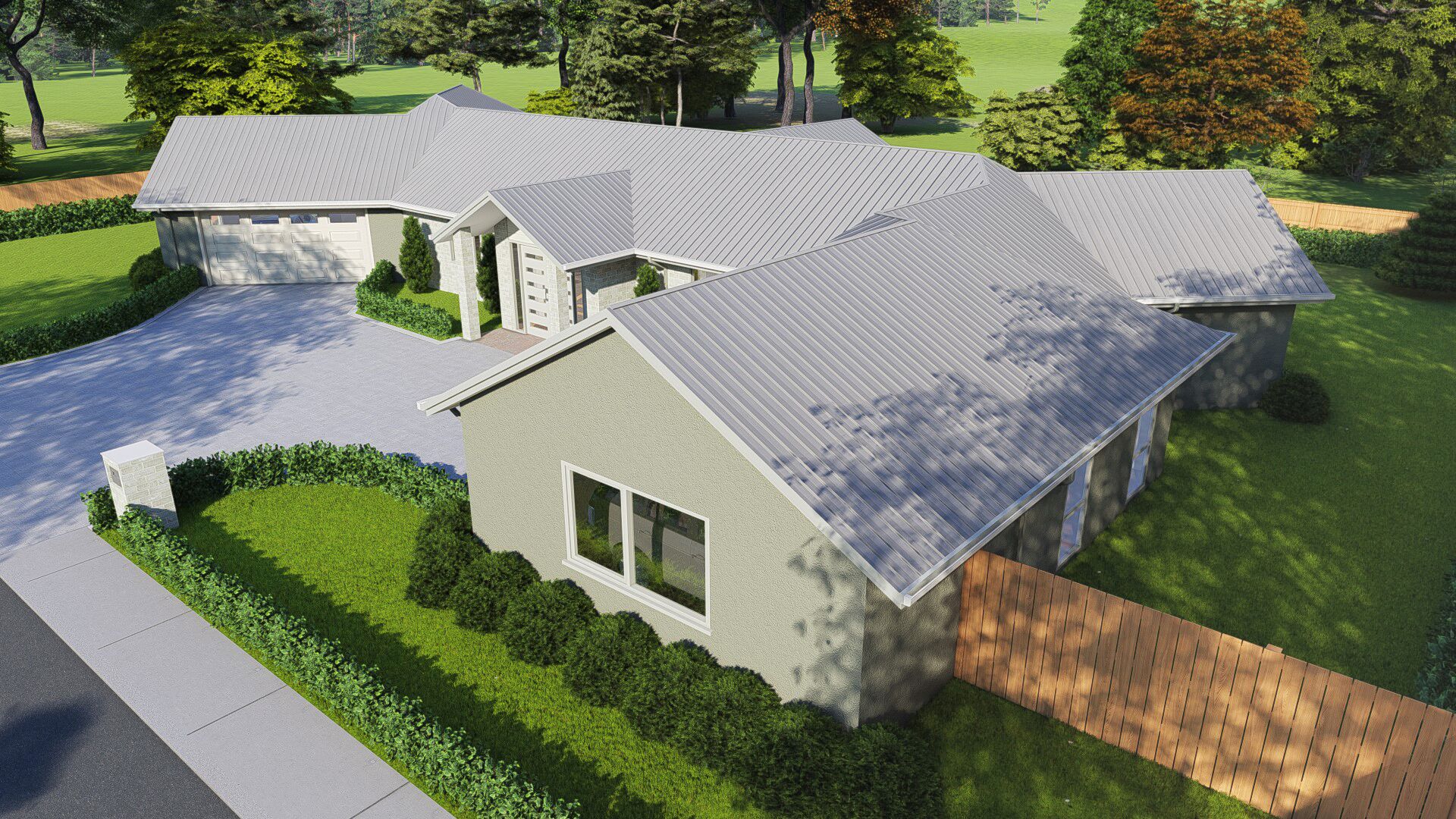 Company: Madison Park Homes

Project Type: Double Story Residential Home

Project Size: 4 bedroom, 2 bathroom.
Check out this incredible residential project our friends at Madison Park Homes have designed for their clients in Omaha, New Zealand. Just an hour south of Auckland, this property is ideally located on coastline and serves uninterrupted views of an area that feels almost untouched. Our clients are planning to build a brand new double story home with 4 bedrooms, 2 bathrooms, an open living, dining, kitchen area and a double garage. The home will also have a games room, an office and plenty of deck space.
To get a first hand look on how their future project will look once completed we provided Madison park Homes with several 3D Renders that take you in an around the future project. We provided them with a 3D Streetscape of both the front and back of the property. Additionally we provided 3D Interior Renders that showcase the main bedroom, living area and bathroom.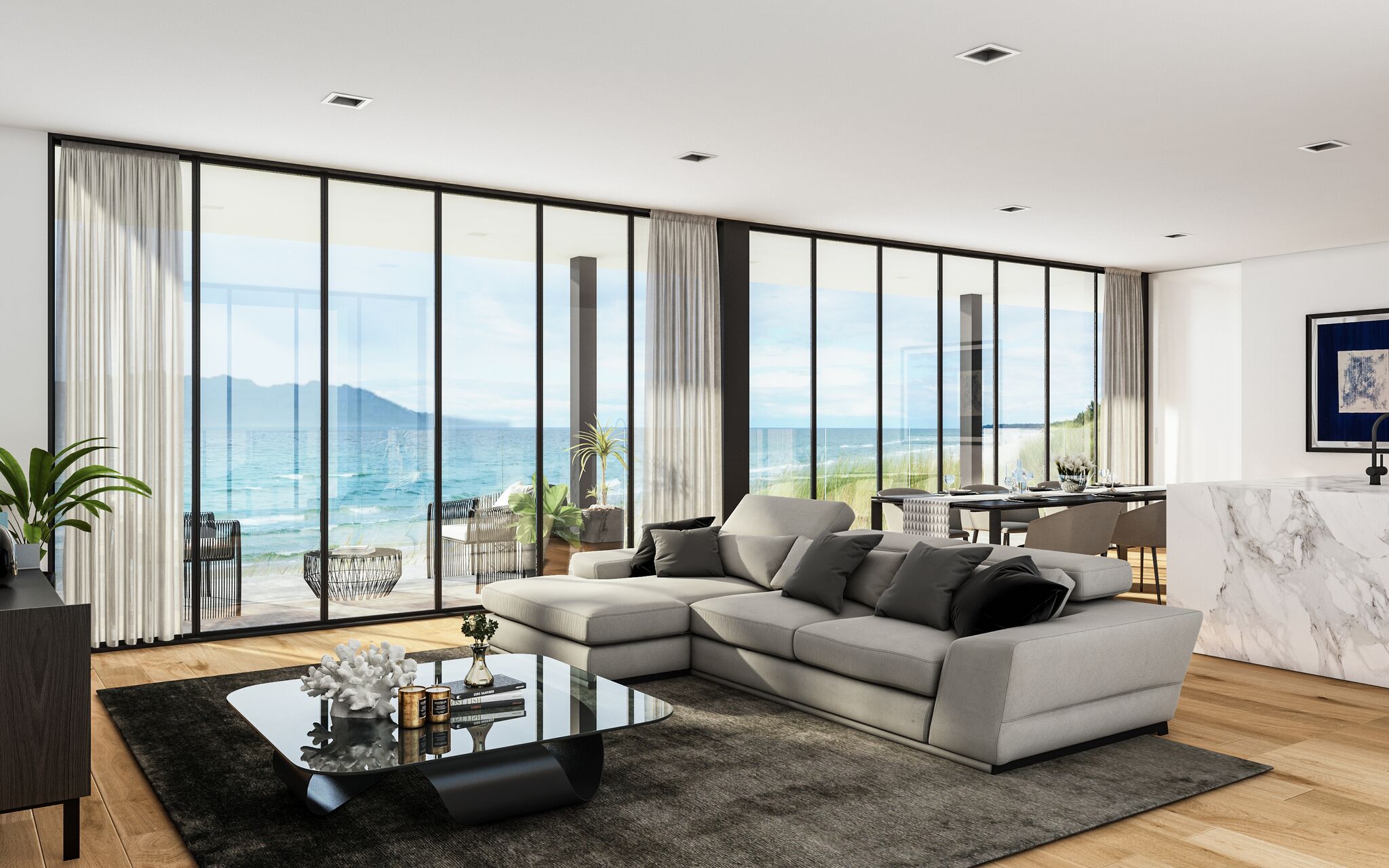 Restaurant Fitout Canberra
Company: Lekkier Fitout Design & Project Management

Project Type: Restaurant Fitout

Project Size: Sits 50.
Take a look at this new restaurant fit out we recently worked on with our good friends at Lekkier Fitout Design and Project Management. With plans to be built in Canberra, our clients have designed a unique restaurant that will sit 50 people.
To get first hand insight into the future of their project as well as the ability to get all the finer details right, our clients requested 3D Render's of their new fit out. Working closely with them, we were able to provide a number of different color schemes and finishes before deciding on the one that is just right. In the end we provided our clients with a number of 3D Render's from different angles of the restaurant in High Definition. With the use of consumers were able to provide an extra effective finish.