Starting April in the best way possible. This week we worked on a number of projects along the east coast of Queensland. All the way from Brisbane to Townsville, check out some of the best projects for the week.
THIS WEEKS PROJECTS
Lindwall Street Apartments
Our good friends over at ANA Architects are designing this brand new, 4 story apartment project to be built along Lindwall Street in Upper Mount Gravatt, QLD. The new project will contain 11, three bedroom units above an enclosed car garage. Each floor will have 4 almost identical units with the top floor having 3 as one is substituted for a communal recreation area.
We assisted ANA Architects by providing them a 3D Street Scape Render of the front of the apartment. Additionally we provided them with a 3D Interior Render of the main bathroom and a extra wide shot that showcases the kitchen, living and balcony area.
Gympie Terrace Duplex's
With the goal to create an amazing coastal home for 4 families only 50 meter's from the water, our friends at Icon Design have plans to create this incredible project in an ideal spot along the Noosa River. Located along Gympie Terrace, our clients have designed a dual duplex connected by a central driveway that leads straight on to the main road.
Although there are some slight differences in the design and layout, each of the duplex's still pertain to theme of the project. Each of the duplex's contain a 2 & 3 bedroom unit both with a study, 3 bathrooms, an open kitchen/living area and outside deck with an in ground swimming pool. Additionally the smaller of the units contains a single garage whereas the other is a double.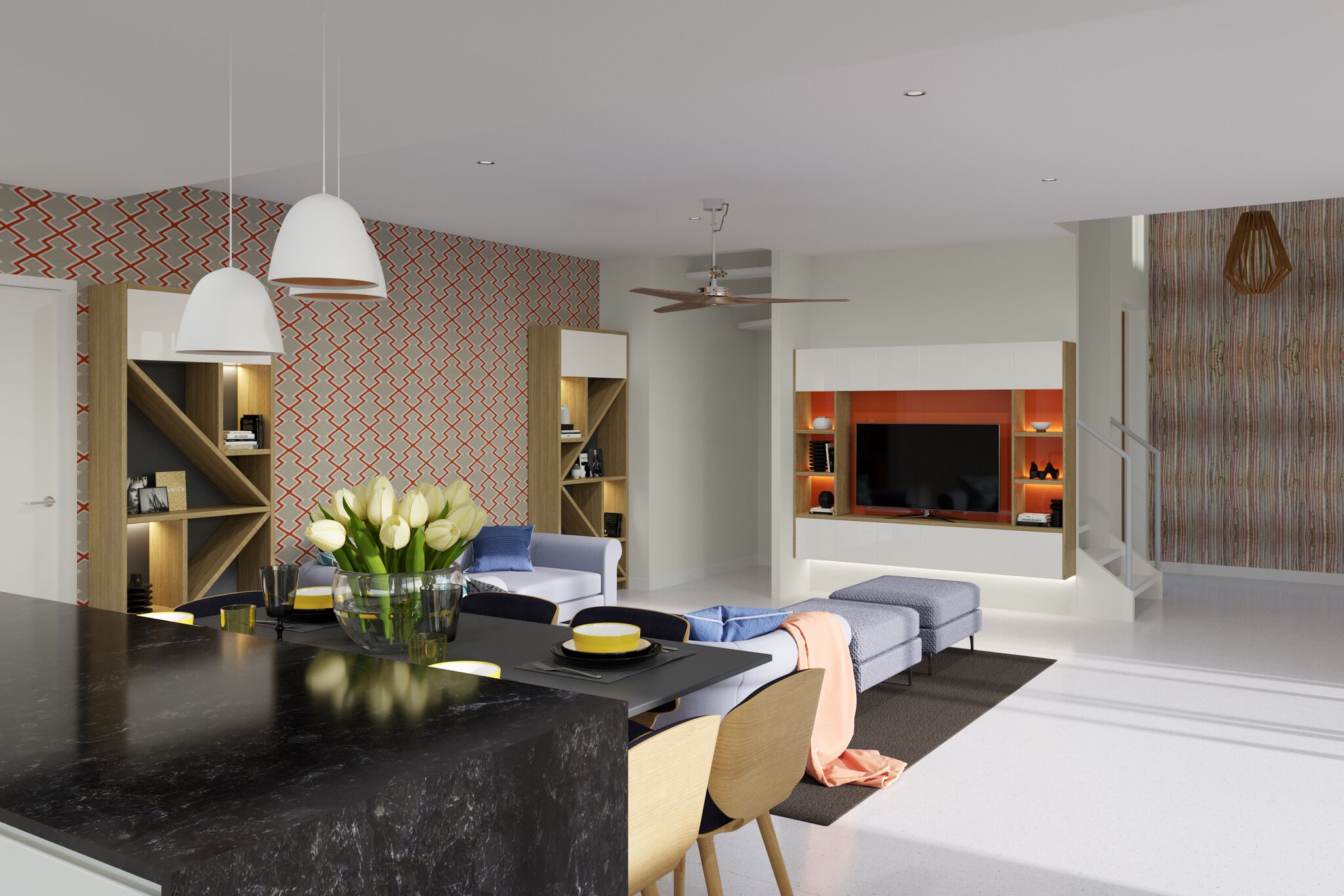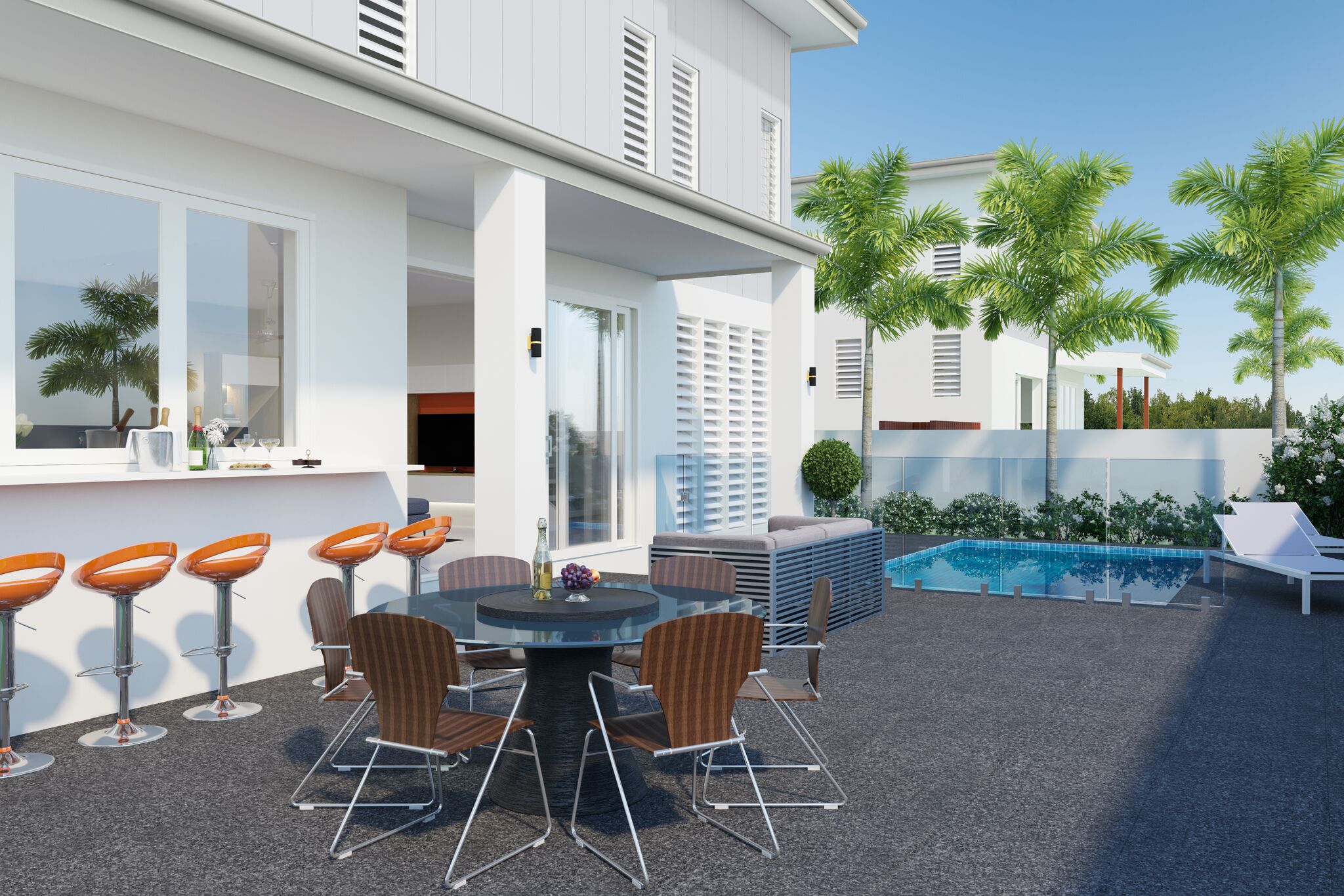 In assisting our clients in getting the best possible marketing material, we provided a number of 3d renders that showcase the new project. We provided them with 3d exterior renders of both the entire project from the front as well as one of the units back deck area. Additionally we take you through the living, dining & kitchen area from a number of different angles with our multi space renders.
Check out this incredible project we recently assisted our friends at Martin Locke Design with some 3D renders. Located just 30 minutes from Townsville City, James Cook University and close to the Great Barrier Reef, this new home is one of many being built in the new Elliot Springs Community. The new project will contain 4 bedrooms, 3 bathrooms, a large kitchen/living area and 2 additional lounge rooms that conjoin on to the bedrooms. Additionally there will be a large double garage and outdoor patio area.
In providing their clients the best possible insight into their future homes Martin Locke Design got in contact and requested three 3D Exterior Renders that showcase the front and side facade. At our clients request we also created these in High Dusk Definition and with the use of lighting techniques we gave this an incredible finish.